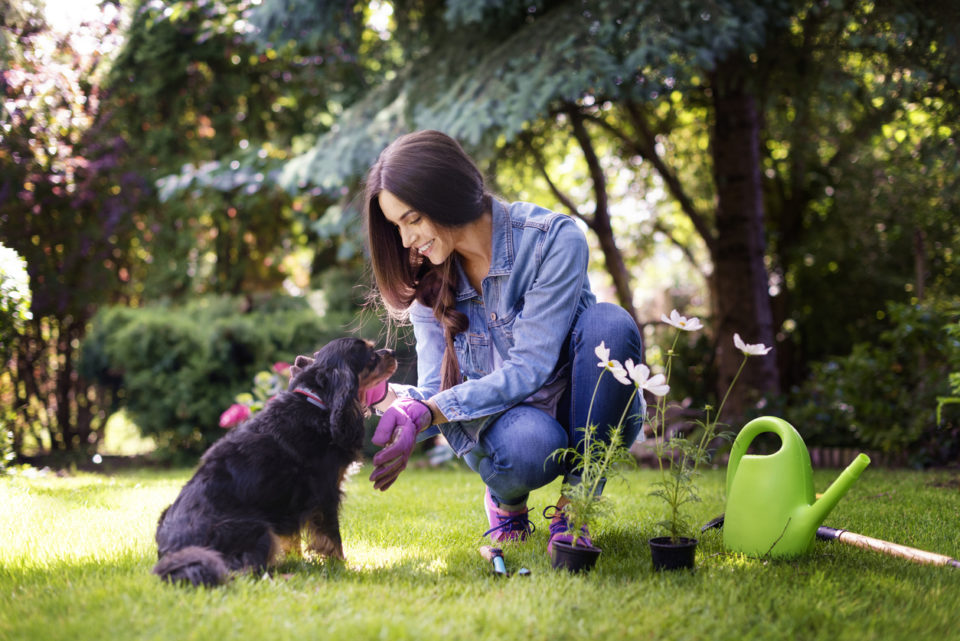 Anyone who has a pet knows all about the companionship they can provide. You want to treat your pet with love, compassion, and concern. You can do this by meeting the pet's daily needs, including ensuring a healthy, safe environment. Many pet owners don't even realize that they may have harmful plants on their property. Certain plants pose a risk to cats and dogs, in particular. Identify these and keep them out of your yard and house.
Mistletoe
During Christmastime, this is a popular plant to have in the house. It's festive-looking and, of course, can even get you a kiss with that special someone. However, hanging this plant is a bad idea if you have a four-legged companion. For instance, both the berries and leaves of this holiday favorite can poison your pet. In the worst of circumstances, it can kill a dog. More than likely, your pet will be sick for several days. Try an artificial alternative instead of buying and hanging mistletoe around the house. Or, you can go for a Christmas cactus.
Aloe Vera
Aloe Vera is famous for producing soothing lotions that ease sunburns and other skin problems. Moreover, this plant is gorgeous and improves the ambiance of any home. Unfortunately, it doesn't agree with pets. If your dog or cat starts to munch on this plant, the results could be deadly. A Venus flytrap is a better option for pet owners. It's perfectly safe and can beautify your home too.
Ivy
Ivy is a plant you'll see inside and outside of a home or apartment. It can grow abundantly with little maintenance. However, you'll want to keep your pet away from it as it can have negative consequences. On the other hand, jasmine is a good option, and it won't have drastic effects on your pet's health.
Lilies
Lilies are pretty and versatile to have in gardens and flowerbeds. You can also place them throughout the house to create a cheerful mood. But they're toxic to pets. If you have a cat or dog, avoid this flower and go for orchids instead.
You might also like: Try Your Hand At Gordon Ramsay's Smoky Pork Sliders
Pothos
Lastly, this is a good inside plant for homeowners and residents of apartments. Pothos requires little maintenance and attention. On the downside, they are toxic to cats and dogs. The good news is you can find a similar variety, the Boston Fern, which won't harm your pets.
No house is a home without some plants and flowers. Just be careful about which ones you have inside and outside. Certain kinds can make your pets sick or even kill them. Pay close attention to these plants, so your place is safe for your adorable friends.
Disclaimer: The stock image is being used for illustrative purposes only, and it is not a direct representation of the business, recipe, or activity listed. Any person depicted in the stock image is a model.