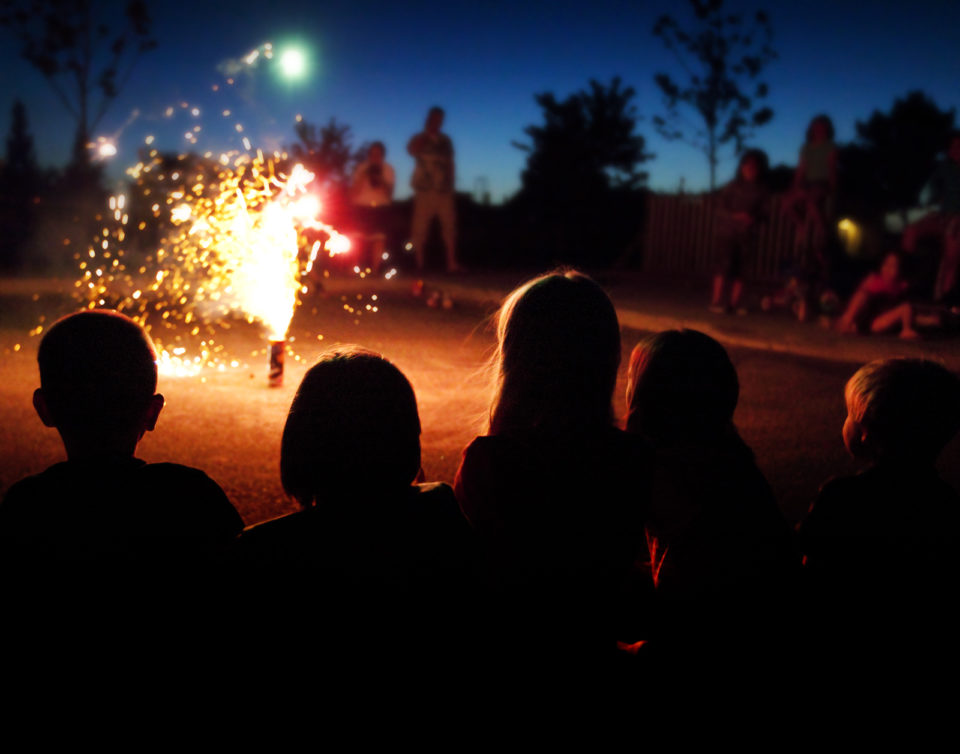 When you think about the Fourth of July holiday, a lot of things probably come to mind. For example, your family may get together for picnics or barbecues. You may attend parades or do something patriotic. But no Fourth of July is complete without an evening of fireworks. Moreover, lighting yourself fireworks can make your evening and night an even bigger celebration. But before you set up for your fireworks show, make sure you commit to safety.
Keep Kids Out of the Way
The sparkles, sparks, flames, and sounds of fireworks can be mesmerizing to watch. Young children can especially find them intriguing. However, make sure kids under seven years old never light fireworks or get too close to them after they are lit. Even with children seven or older, adults should supervise them while they light the fuses of fireworks. Injuries can easily occur during this process, and young children are particularly prone to get hurt. These guidelines should apply to all fireworks, including sparklers. For these, help small children hold and handle them properly.
Keep Water Handy
As a precaution, it is wise to have a bucket of water on hand during your fireworks show. A spark in a patch of dead grass or weeds can quickly ignite a fire. Alternatively, you can do your fireworks show in an area close to where you have access to a garden hose.
One at a Time, Please
Resist the urge, as tempting as it may be, to shoot off multiple fireworks at once. It's much safer to light fireworks one at a time. In addition, after you light a fuse, move away quickly to a safe distance.
Keep Them Away From Others
In what they think to be a joking manner, some people will throw fireworks at another person. Or ignorant people will point the firework toward others and then light the fuse. These poor decisions can cause injuries such as burns. Importantly, always make sure you direct the fireworks to an area where there are no people or fire hazards.
You might also like: Fun Candy Recipe To Make With Your Kids
Douse With Water and Clean up
When you finish playing with your fireworks, gather all the used items in a pile. Spray off the fireworks with water or pour a bucket of water over them. Don't leave remnants of your fireworks in the road, in the gutter, or on the sidewalk. Once you are sure the used fireworks are not hot and pose no threat to starting a fire, sweep them up and throw them away.
You can have a lot of fun this Fourth of July with your fireworks. Just make sure you follow these guidelines, so everyone stays safe and has an enjoyable evening.
Disclaimer: The stock image is being used for illustrative purposes only, and it is not a direct representation of the business, recipe, or activity listed. Any person depicted in the stock image is a model.