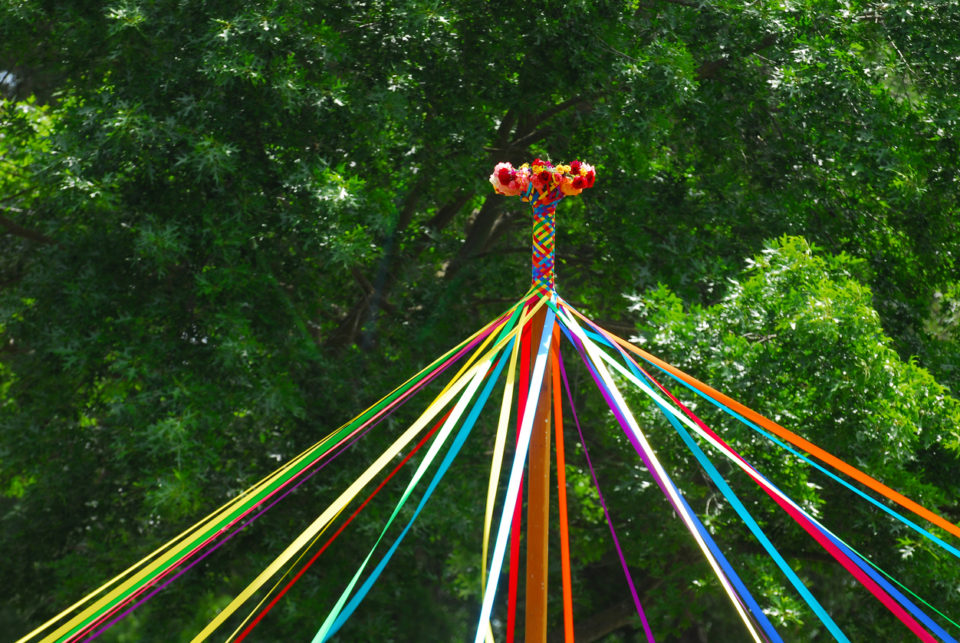 This Sunday is May Day and we're excited to share with you a little about the holiday's history as well as how to celebrate it. One of the most well-known may day activities is the maypole dance. So, we'll go over how you can DIY your own maypole.
The History of May Day
Before you ask —  the answer is no, May Day has nothing to do with the well-known distress call used around the world. Instead, May Day is a combination of two celebrations. People in European countries use the day as a celebration of the return of spring.  It was originally a part of Celtic celebrations and eventually merged with Roman's spring festival of Floralia. People celebrate by making flower crowns, gifting friends and neighbors baskets of flowers and treats, or with a maypole dance.
May Day and The Maypole Dance
The region that invented the maypole dance is unknown. But wherever it came from, it is an especially fun tradition. The maypole dance involves dancing in a circle around a tall pole with colorful ribbons and streamers attached. The dancers braid the ribbons around the pole by crisscrossing one another or ducking under each other as they move around the circle. That sounds like fun, right. So, let's make one.
Maypole Supplies
To make your colorful maypole you'll need the following materials:
drill
staple gun
hand saw
wood glue
hot glue
1 round wooden rosette (with blunt screws)
2 wooden dowels (1.25″ x 72″)
1 bouquet of artificial flowers
1 dowel screw
12 rolls of colorful ribbons (1″)
You might also like: Go Camping In The Ford Expedition
Building Your May Pole
Drill a hole in the top center of each wooden dowel. The holes should be slightly smaller than the diameter of your dowel screw.
Attach the dowel screw to the newly drilled hole in dowel #1 with wood glue. (Do not put wood glue in the hole of dowel #2.)
Drill a second hole into the opposite end of dowel #1. In the second hole screw in the wooden rosette with the blunt screw in the dowel.
Shape the opposite end of dowel #2 into a V-shape with your handsaw.
Staple one end of each ribbon to the top of the wooden rosette. Then, unravel the ribbons and wrap them around the pole
Hot glue the buds of your artificial flowers to the top of the round wooden rosette.
All done! When you are ready to use your maypole, use a hammer to push the v-shaped end a few inches into the ground. Then screw the two dowels together and you are ready to start your maypole dance.
Disclaimer: The stock image is being used for illustrative purposes only, and it is not a direct representation of the business, recipe, or activity listed. Any person depicted in the stock image is a model.