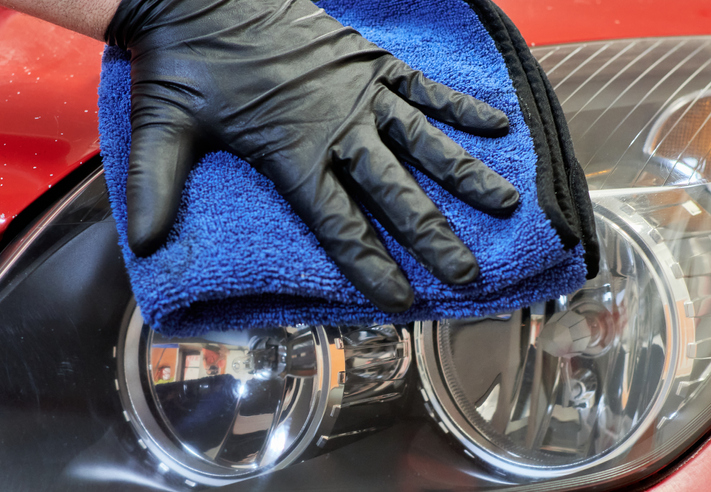 During the day, you don't need to worry about your car's headlights. However, when it's dark, you need to see everything. It doesn't matter if you're driving in town or cruising down the highway. If the headlights aren't bright enough, it's time for an update. If you need help, Doug Henry Ford of Ayden in Ayden, North Carolina, has an excellent service center.
Enhance Driving Visibility
Now, when talking about upgrading the headlights, that can mean two things. First, get new headlight bulbs and covers installed. Second, refurbish the headlights already on your car. Either way, you'll see better when driving. That makes driving safer for everyone.
As mentioned, you can take your vehicle to a reputable service center to get new headlights. However, if the current ones aren't damaged, consider restoring them.
Understanding Headlights
There's a reason why it's possible to restore most headlights. That's because they're made of polycarbonate plastic. That's the cover over the headlights rather than the bulb itself. As a strong plastic, it can withstand impact from rocks and other debris on the road. The one drawback, polycarbonate plastic doesn't do well when exposed to sunlight for long periods.
After long-term sunlight exposure, the protective film on headlights diminishes. That's when the cover begins to look yellowish. As the film breaks down, the plastic oxidizes. At that time, the bulb can't illuminate light through it, making it difficult to see when driving.
Easy Solutions for Your Car's Headlights
If you've noticed that your headlights aren't as bright as they were before, you need a new bulb, or the plastic cover blocks the light. So, before you take your car to a service center, consider one of these quick and easy solutions.
Illumination Repair Kit – You can find an assortment of brands. Most of them work incredibly well. The best kits include a restoration cream, a lubricant, and a sealant. Of all the various options, both Sylvania and Turtle Wax sell excellent products.
Do It Yourself Solution – This is a great option, especially if you're on a tight budget. All you need is a tube of Crest 3D white toothpaste, a soft brush, and a clean rag. Apply a generous amount of toothpaste on the headlights. Allow it to sit for about an hour. Then use a soft brush to go over the cover. When finished, wipe the toothpaste off with a rag. Although this might sound odd, it works.
Sandpaper – If you use sandpaper to remove the oxidation on the headlights, be sure to buy fine grit. After all, you don't want to scratch the covers, which only makes matters worse. However, if you gently rub fine grit sandpaper over the cover's surface, you'll notice a significant improvement.
You might also like: Make Homemade Ornaments This Year
Make Safety a Priority
A car's headlights are one of the most important safety components of any vehicle. These solutions will brighten the cover and enhance visibility. It will make it safer for you while driving. Moreover, better visibility will make it easier for oncoming drivers to see your car. If you need a new bulb or cover, contact Doug Henry Ford of Ayden in Ayden, North Carolina.
Disclaimer: The stock image is being used for illustrative purposes only, and it is not a direct representation of the business, recipe, or activity listed. Any person depicted in the stock image is a model.