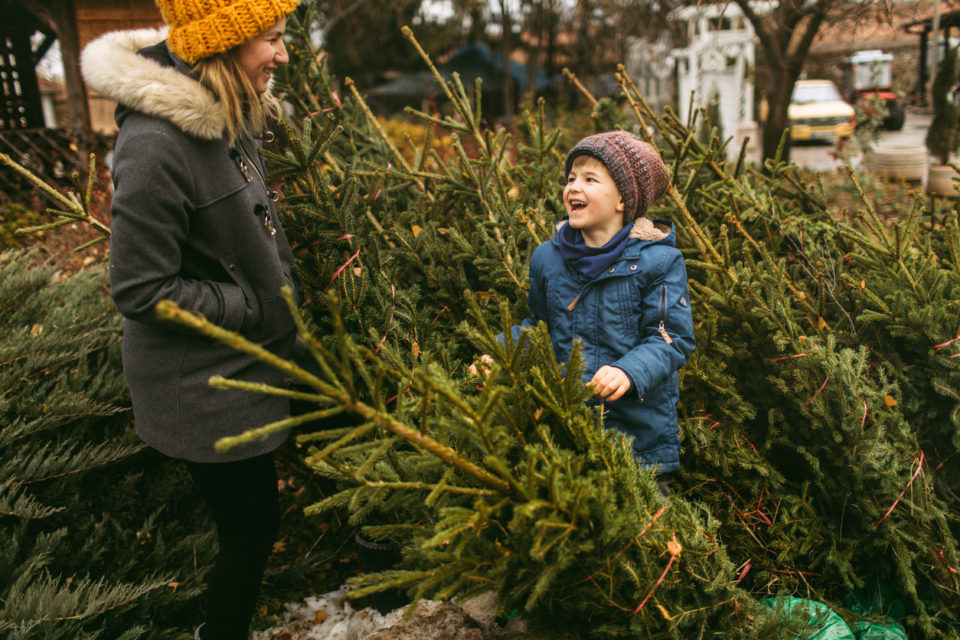 Are you having trouble deciding between a real or artificial Christmas tree this year? Maybe you usually go with one or the other but are considering branching out this year. Before making a decision, go over the benefits of real and artificial trees. Then it'll be easy to choose the one that's right for you.
Benefits of Real Christmas Trees
Let's start by looking at the reasons people choose real Christmas trees. First, you cannot beat the smell of a real tree. Sure, you can add artificial fragrances to fake trees, but they miss the mark.
The use of real Christmas trees is also steeped in tradition. You can become part of that magical tradition by gathering your family to find a tree for your home. It's hard to feel that same sense of tradition if you take the tree out of the attic each year.
Also, real Christmas trees are recyclable and biodegradable, and you can even repurpose them. Some people even make holiday ornaments out of the trees before recycling them.
Additionally, you can support local businesses and the economy when buying a real tree. Tree farms rely on sales during the holiday season to sustain through the following year. And because the farms are local, the money you spend goes back into the local economy.
And thinking of money, you'll probably spend less on a real tree than you would on an artificial tree. Of course, you'll have to spend the money each year on a real tree, but the initial cost will be lower.
You might also like: Eat Local At One Of These Hot Spots
Benefits of Artificial Trees
Now, let's look at some advantages you will get if you choose an artificial tree. First, of course, you can use the tree for years. You'll spend more upfront, but you only have to buy an artificial tree once.
These trees also don't make a mess or require maintenance. You won't have to sweep up pine needles or water your artificial tree. If you like a hands-off approach, an artificial tree might be the right choice.
It's also easy to find pretty much any artificial tree. You can get one that looks like a Ponderosa pine, blue spruce, or anything else. Additionally, you won't have any trouble finding the right size or features you want. For instance, you can find a pre-lit tree so you won't have to mess with the lights. You can also get a flocked artificial tree that looks like it has snow on the branches.
Plus, artificial trees are often fire-resistant. That means you won't have to worry about the holiday lights causing the tree to burst into flames. While this isn't likely to happen with proper maintenance and care, it's still nice to have that extra bit of protection.
As you can see, both real and artificial trees have benefits. It comes down to which you prefer. No matter what you choose, you will have an amazing holiday season.
Disclaimer: The stock image is being used for illustrative purposes only, and it is not a direct representation of the business, recipe, or activity listed. Any person depicted in the stock image is a model.