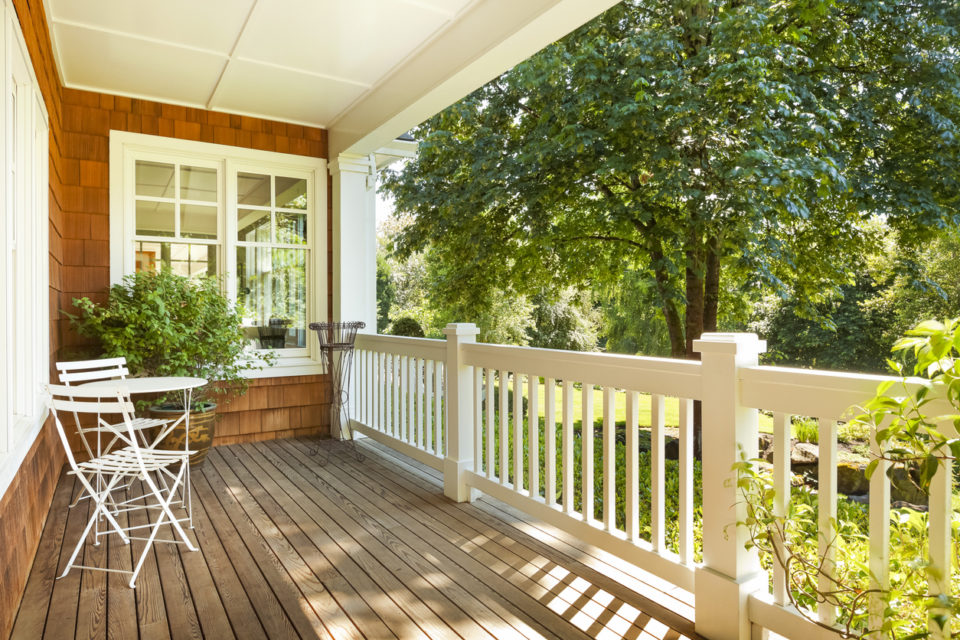 The winter months can be long and chilly, but when the warmer weather finally breaks, it feels incredible to get outside and enjoy the temperature while you can. Of course, you can always go to a local park to get a taste of the great outdoors, but don't you want to enjoy being outside in your front yard? That's what a porch is for. However, if your porch isn't in ideal shape, you may not find yourself spending much time on it. Luckily, there are plenty of steps you can take to give your porch an excellent makeover this spring. That way, you can use it all summer long and beyond. Let's take a look at some ideas.
Paint Your Front Door
If your porch needs a quick change, so it feels new and updated, perhaps one of the best things you can do is paint your front door. That may not seem like much, but you may just be blown away at how big of a difference it makes. If you want to go with something bold, try a bright color. You'll want to choose a color that goes well with the rest of your house, naturally. However, don't be afraid to pick something different and bold. You'll be amazed at how it freshens the space up right away.
Add Some Drapes to Your Porch
Whether you want more privacy, shade, or just a splash of color, it never hurts to put some drapes up on your porch. These are going to look great, and they'll update the look of your porch almost immediately. They have other benefits, too, though. On hot days, they can make your porch feel cooler. Also, they'll shield you from the sun if you don't want to get burnt when you're sitting outside. On the other hand, at night, do you find yourself wanting more privacy? Draw them and continue enjoying your porch.
You might also like: Prepare Your Yard For Spring
Make Sure You Have Seating Space
Your porch can look as nice as you want, but if you don't have any seating out there, chances are you're not going to be outside very often. When you're picking out seating, make sure you choose chairs and benches that are both stylish and comfortable. After all, you want your porch to be a place where you and your guests genuinely enjoy hanging out and sharing each other's company.
By taking a few small steps, you could be on your way to the prettiest porch in your neighborhood!
Disclaimer: The stock image is being used for illustrative purposes only, and it is not a direct representation of the business, recipe, or activity listed. Any person depicted in the stock image is a model.