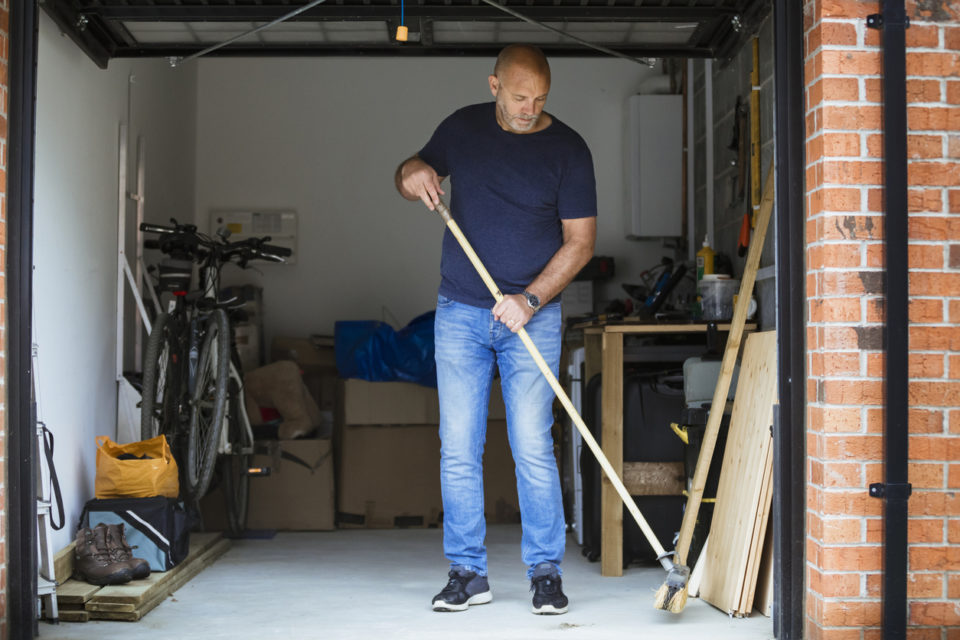 Has your garage accumulated a lot of dirt and debris through the year, and you'd like to start the new year off on better (and cleaner) footing? It's easy to keep your garage clean when you have the right products and tools. Find out which products to add to your collection so your garage will sparkle and shine in 2022 and beyond.
Tackle Dust With a Microfiber Duster With an Extendable Pole
Dust is no match for this microfiber duster with an extendable pole. It can handle everything from the dust on top of your toolbox to the windows. You can even use it to clean the dust that's settled on top of your garage's refrigerator.
Clean Up Messes With a 12-gallon Wet/Dry Shop Vacuum
This 12-gallon wet/dry shop vacuum is also a must-have if you want to keep your garage clean. It sucks up liquids with ease, and you can use the drain on the bottom to empty it when you're done. Oh, and it comes with a detachable blower that will help you quickly dispose of dirt and debris.
Keep Floors Clean With a Dustpan and Broom
While you might not think that there's anything special about dustpans and brooms, this combo was designed for concrete floors. And to make things easier, it has a hands-free dumping system. Plus, it's small enough to get in the crooks and crevices where dust and dirt tend to hide.
Reach the Rafters With an Extendable Broom
Do you have trouble reaching the cobwebs that are hanging from the rafters? If so, this extendable broom is a must. The handle can extend up to 53 inches so that nothing will be out of reach. It's even nice to use for sweeping the floor since you won't have to bend over when cleaning.
Remove Excess Water With a Curved Squeegee
You probably stand back and admire your work after washing the garage floor, only to realize you need to do something with all that water. That's where this curved squeegee can help. The curved design prevents the water from seeping over the sides when removing it from the garage. Also, the 24-inch-wide blade will help you fly through the task.
You might also like: Holiday Breakfast Just Got Better: Gingerbread Cinnamon Rolls
Clean up Oil Spills With Oil-Dri
You've probably had an oil leak or two in your garage. Getting the oil off the garage floor is easy with Oil-Dri. The product absorbs moisture, removing the oil from the floor. You do need to let it sit on oil spills for at least a day, stirring occasionally. If you do that, it will absorb the oil, leaving a clean floor behind.
These products will make it much easier to keep your garage clean. Pick them up and then set a resolution to keep up with the mess in your garage. With the right tools, that won't be hard work at all.
Disclaimer: The stock image is being used for illustrative purposes only, and it is not a direct representation of the business, recipe, or activity listed. Any person depicted in the stock image is a model.