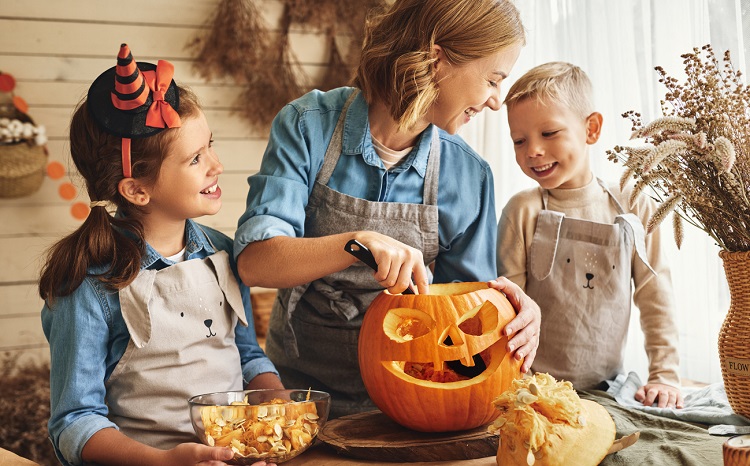 Fall is here, and Halloween is coming soon. It's time for carving pumpkins and decorating. But maybe you're unhappy with your pumpkin carving skills or want to learn new techniques. Fortunately, you can become a pumpkin carving pro with just a few tips and tools. Try these tips for pumpkin carving and impress your neighbors and trick-or-treaters.
Simple Tools Get Results
Don't worry about buying tons of fancy tools to get the carving designs you want. In fact, you can begin with a small, $7 kit from the stores. Then, add some other kitchen items you probably already have. For example, a melon baller can help you scoop the seeds and strings. In addition, a linoleum cutter can help you cut into the sides. And a scrubber sponge helps you smooth out the surface of the pumpkin if you're going to sculpt designs.
Choose Your Pumpkin Wisely
While grabbing a perfectly round pumpkin is tempting, there are more important things to look for. For example, you want to check that your pumpkin is firm and the outer skin is intact. In addition, sometimes, imperfect pumpkins are more fun and interesting. Also, pumpkins with heavy ridges are much harder for younger people to carve. Choose a smoother pumpkin if you plan to sculpt or let your child carve.
Prep Your Pumpkin
Usually, it's best to cut the top off your pumpkin, but sometimes it's better to cut out the bottom. Cutting out the bottom is usually a faster way to remove the strings and seeds. But cutting out the top is better if you want to make a jack o' lantern. In addition, you'll want to do a thorough job scooping along the pumpkin's walls. Try to get the walls to no more than one inch thick to make it easier for stencil and pattern carving.
Trace or Use Stencils
It's challenging to try to carve your pumpkin freehand. You can make things easier and get closer to your intended design by tracing it onto the pumpkin's surface. Tape transfer paper onto your pumpkin, and use a ballpoint pen to trace your design. In addition, you can also use a stencil. Tape or pin it into place, and use a pen or marker to trace the stenciled design as a guide.
You might also like: Have A Perfect Movie Night With These Tips
Take Your Time
The more detailed your design is, the more time you'll want to give yourself. For example, sculpting and carving out a stenciled design can take a long time if you're using small tools. Make sure you start your carving with plenty of time to work. Then, when your hands get tired, take a break. To preserve your pumpkin, wrap it tightly and store it in the fridge until you can return to it. In addition, as you're carving small bits, leave them in until you've finished your carving. Then, you can poke the bits out. Finally, congratulate yourself! You worked hard on your creation — now it's time to show it off.
Disclaimer: The stock image is being used for illustrative purposes only, and it is not a direct representation of the business, recipe, or activity listed. Any person depicted in the stock image is a model.